Gems
All gems are hand selected, often direct from the person who has cut and polished the stones themselves.  At least once a year (pre Covid) I've been lucky enough to travel to some very amazing (and very large...) international gem shows, meeting "rock hounds" who are super passionate about their work.
Many cherished business relationships have been formed over years of seeking quality gems, and I really love supporting the small business owners I meet along the way.  I always leave satisfied when I deal direct with an experienced and passionate gem merchant, as you see first hand what you're purchasing, and you know what you are taking home. 
Most of all, I love bringing these mind-blowing beauties back to OZ to share with you all.  Seeing them come to life in a piece that adorns another happy customer makes my heart sing.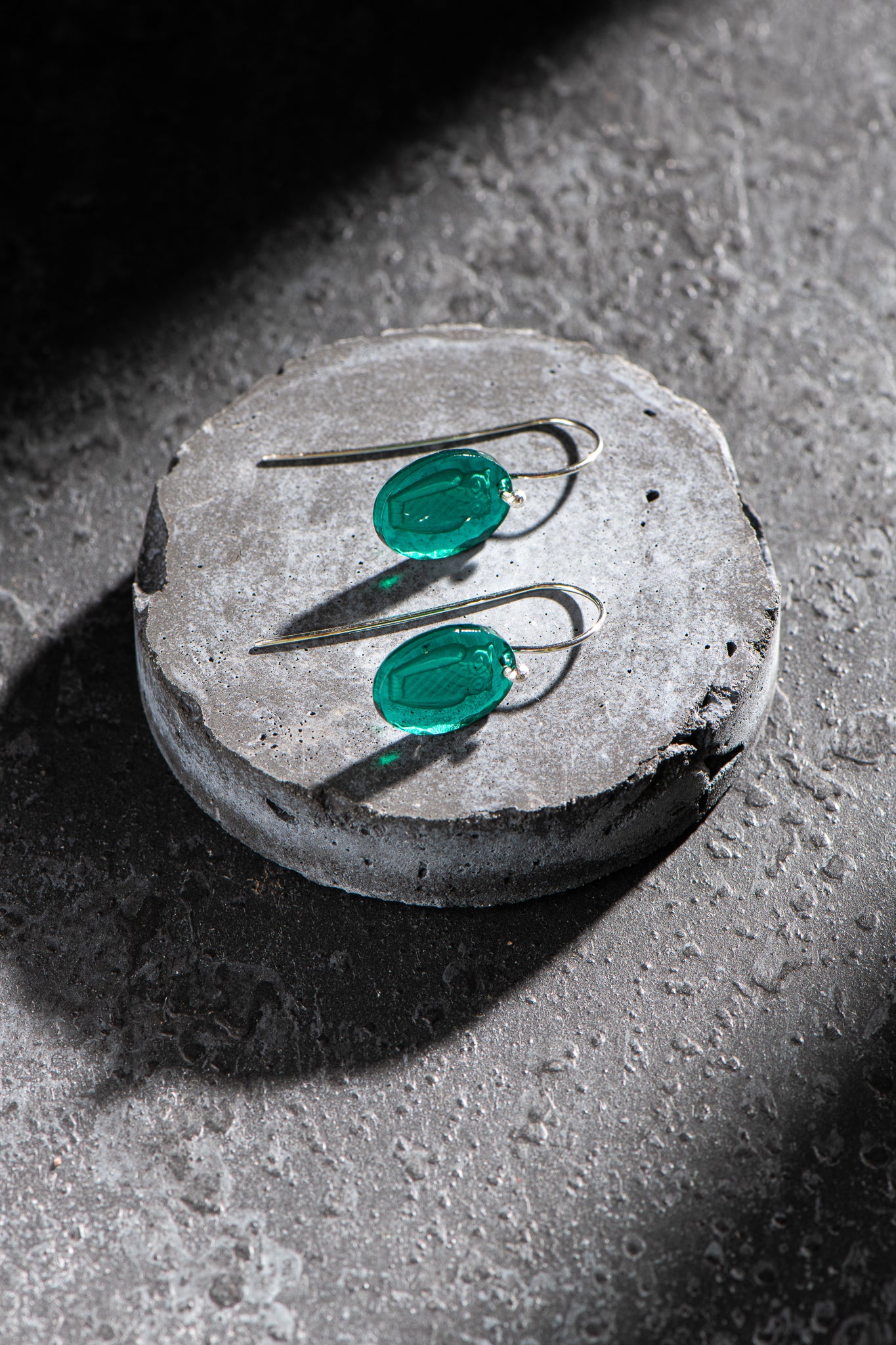 Vintage Glass
My grandmother, Betsy Jane, worked in Op-shops and collected vintage jewellery.  This sparked a keen interest in jewellery for me as a young lass, which has never left me.
Inspired by my early years in the care of my grandmother (while my parents worked hard full-time), I love to use vintage components in a large amount of my work.  Vintage glass is a particular favourite of mine, revealing the timeless style and intricate detail of a bygone era, and a beauty that is difficult to surpass.  Long forgotten about, often dusty and in their original packaging, the glass pieces are so magical and are always limited in their quantity.
Always set in precious metals, made to last; your vintage glass piece is a sustainable alternative to disposable fast fashion.  It's a win/win!